MASK HALLOWEEN
PARCO 2020
PARCO "Halloween"企画のデザインを担当させて頂きました。"今年はマスクで楽しむHALLOWEEN。マスクをつけるのってちょっと面倒なこと。暑いし、息苦しいし、あんまりおしゃれじゃない。でもワタシたちなら、きっとマスクだって楽しめる。2020年の秋は、マスクで楽しむハロウィン。さあ買い物も、仮装も楽しんで。"というコンセプトをグラフィックに落とし込み、池袋パルコにて展開しました。
ハロウィンのシーズンモチベーションに合わせて、ファッションアイコンとしてあえてマスクにフォーカスを当てたコミュニケーションを展開。お客様にもテナントスタッフにも、可愛い派手なマスクを着用(仮装)してもらい、楽しみながらショッピングできる機会を提供しました。
グラフィックに用いるタイポグラフィは、パターン化できるように設計し館内パッケージとしても展開しています。
Enjoy Halloween with masks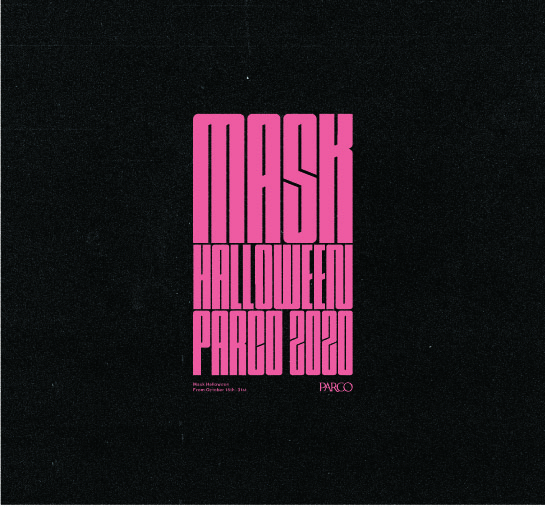 Creative of
Logo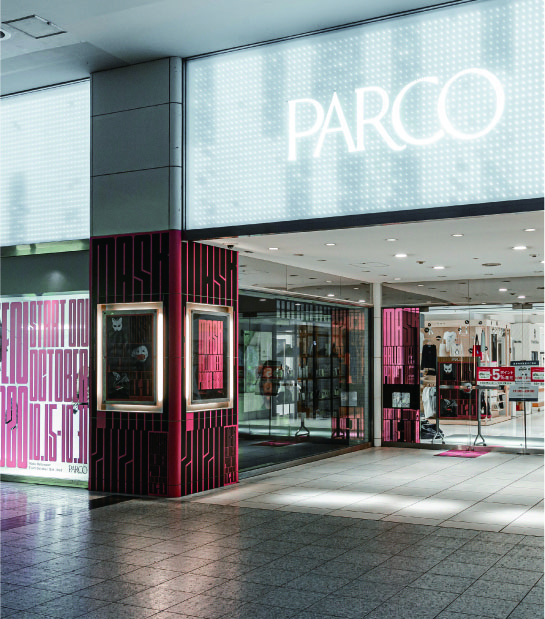 Graphic
at Parco Ikebukuro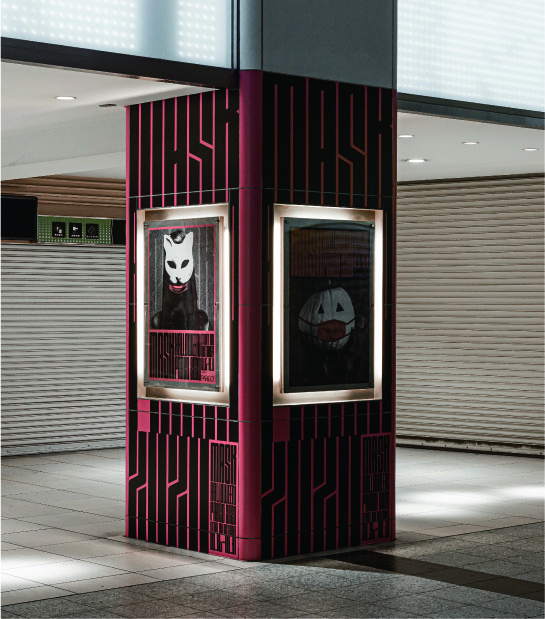 Graphic on
Pillar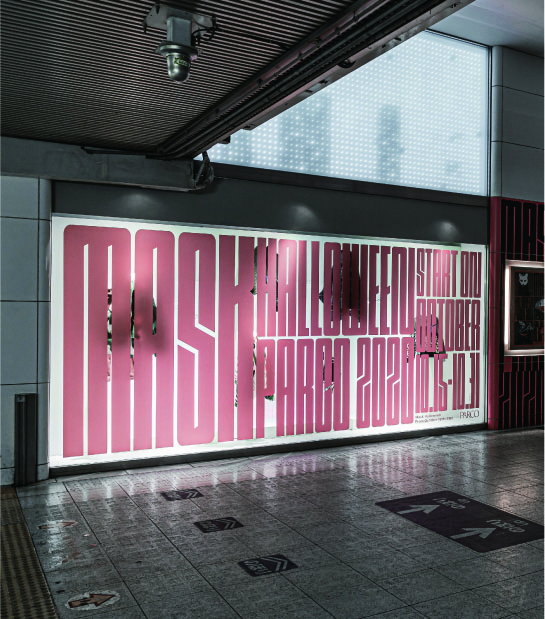 Show Window
Graphic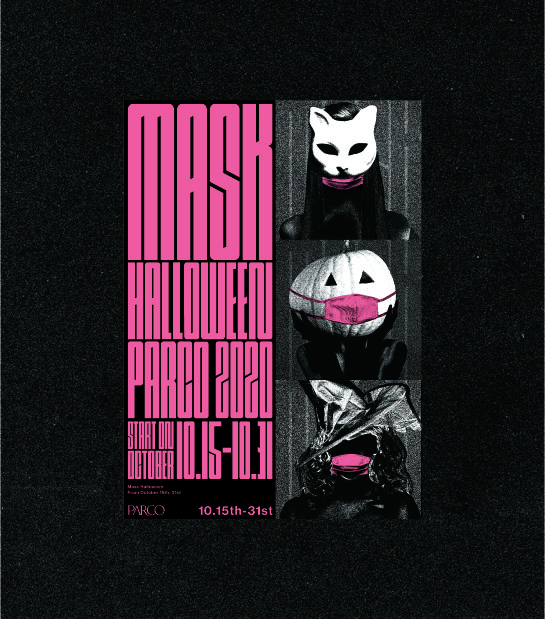 Creative of
Key Visual Poster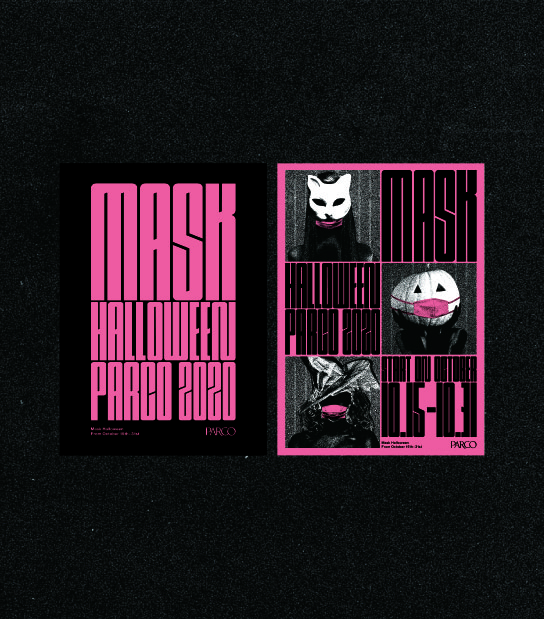 Creative of
Other Key Visual Poster
I was in charge of the design for the PARCO "Halloween" project. Wearing a mask can be a bit of a hassle. It's hot, it's hard to breathe, and it's not very fashionable. In the fall of 2020, we will enjoy Halloween with masks. Enjoy shopping and dressing up." This concept was incorporated into the graphics and developed at Ikebukuro Parco.
In line with the motivation of the Halloween season, we developed communication that dared to focus on masks as fashion icons. Customers and tenant staff alike were encouraged to wear cute and flashy masks (masquerade), providing an opportunity to shop while having fun.
The typography used for the graphics was designed so that it could be patterned and used as a package in the building.
Enjoy Halloween with masks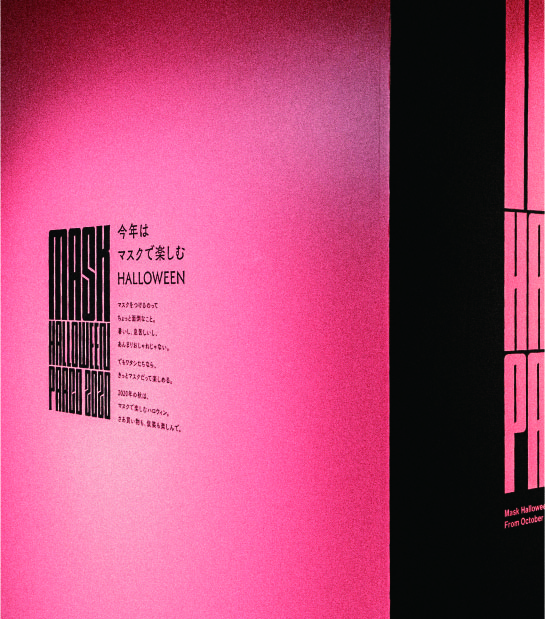 Creative of
Photo Booth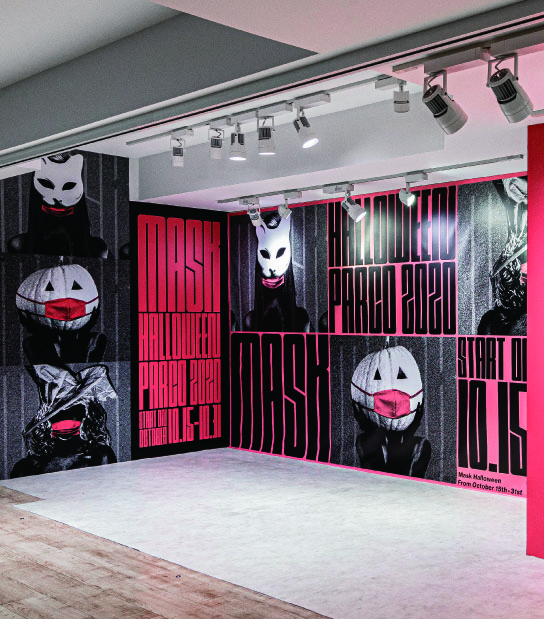 Creative of
Photo Booth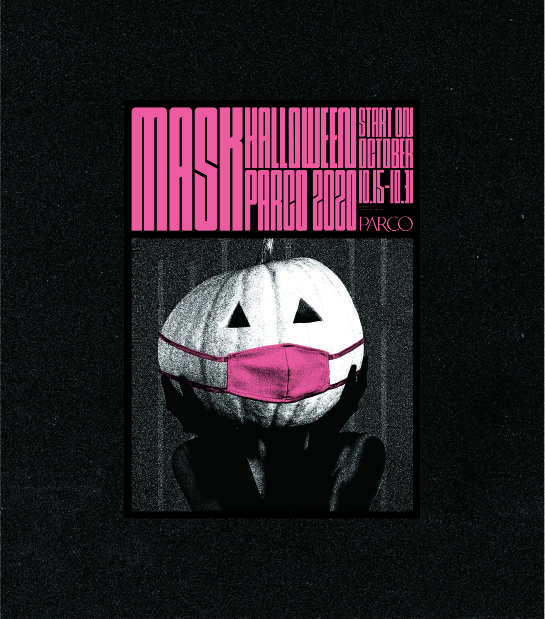 Creative of
Other Key Visual Poster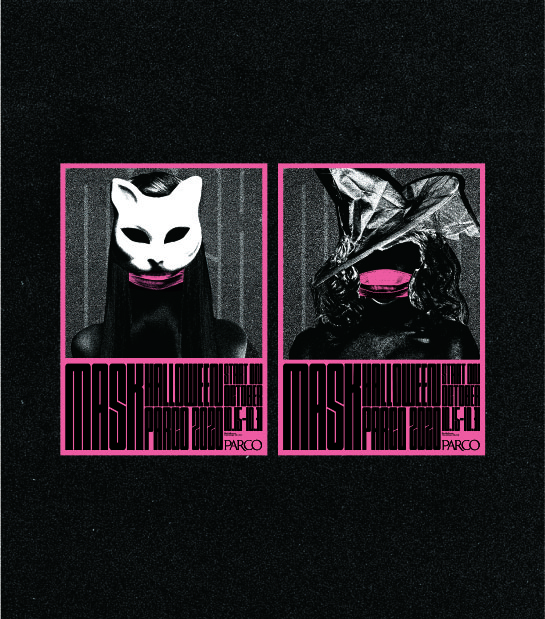 Creative of
Other Key Visual Poster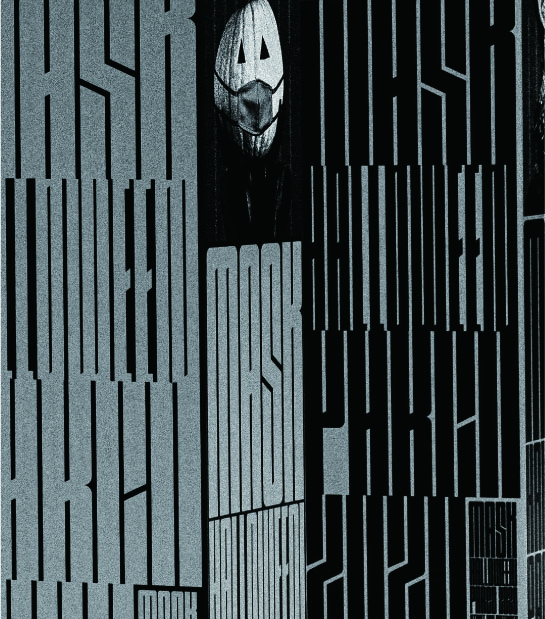 Creative of
Logo Pattern
Credit
Client:Parco Ikebukuro
Copywrite / Creative Director:Keita Makino
ART Director / Designer: Norito Yoshizawa
Production Manager: Takuya Kuwayama,Minami Kobayashi
Back